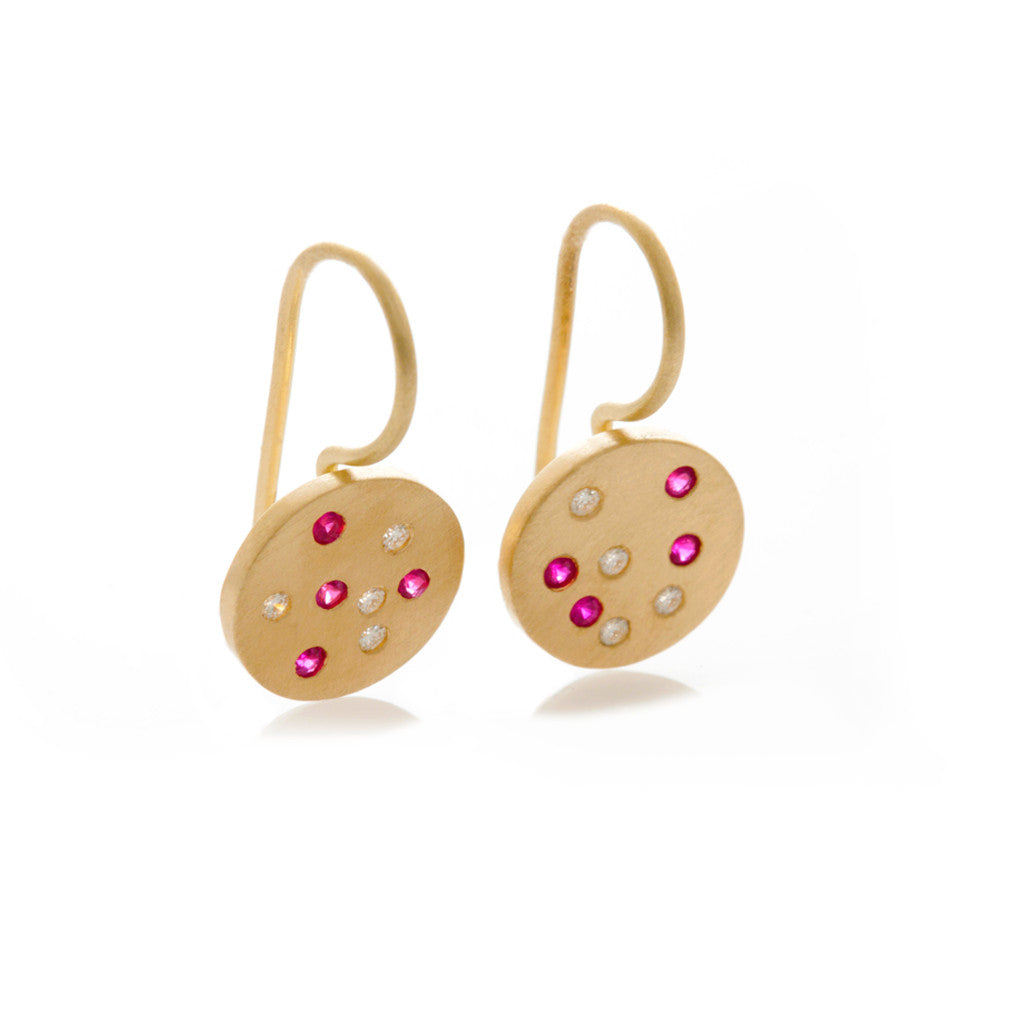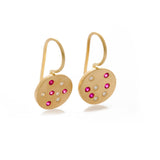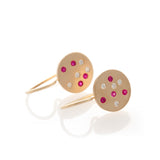 Speckled Earrings - Yellow Gold & Ruby
Yellow gold, rubies and white diamonds.
11mm diameter x 20mm long (including hook) approximately.
These earrings can be made with other precious stones and materials upon request.
Please note these earrings will be made to order and take approximately 3 - 4 weeks to complete.

All my pieces are individually handmade so there may be some small variations, due to the handcrafted nature. These distinctions are characteristics of creating handmade items and make your piece unique.