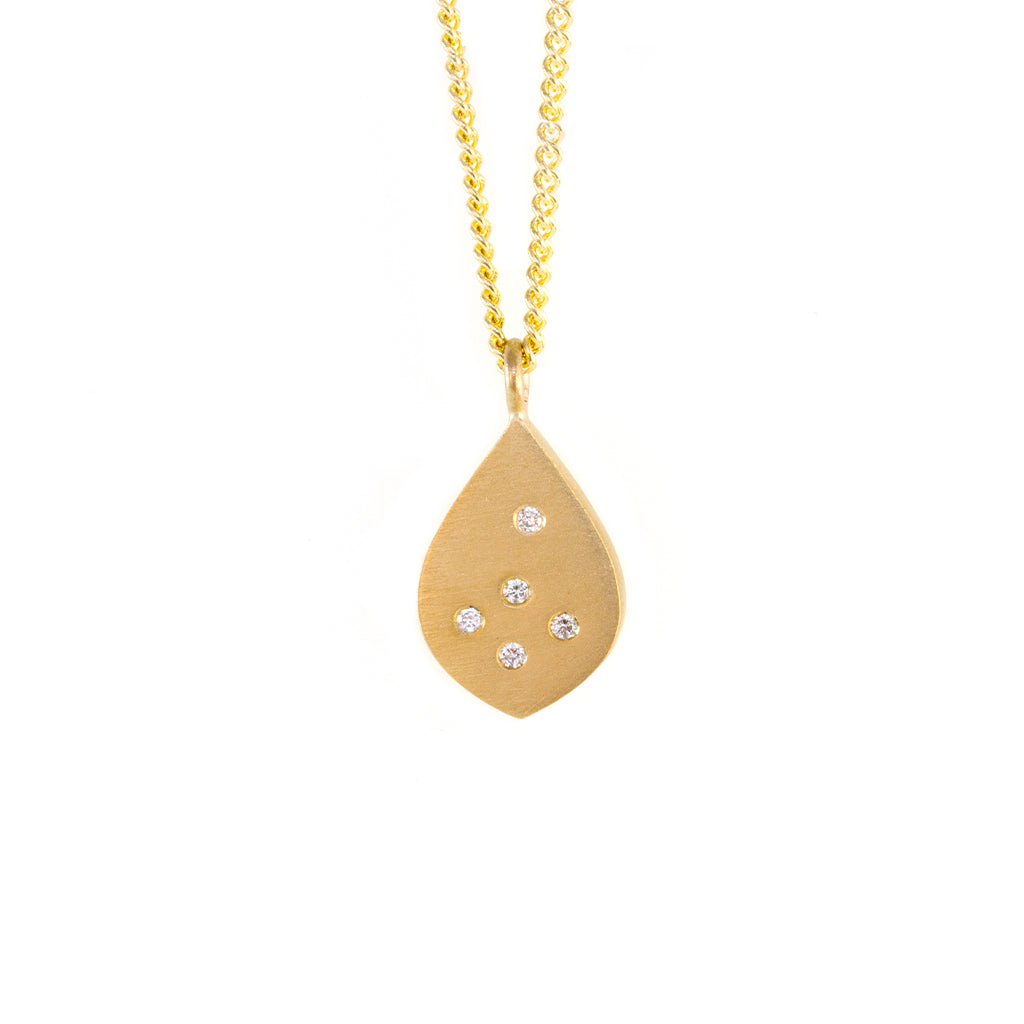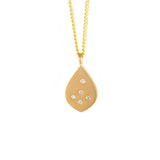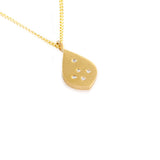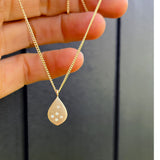 Speckled Teardrop Pendant
Yellow gold pendant with scattering of 5 diamonds 1.2mm each on yellow gold chain. 
Pendant measures (without chain) approx 17mm long x 9mm wide x 2mm thick.
Matte finish
This pendant will be made to order and take approximately 4 weeks to complete. It can be made with other precious stones and metals upon request.